We are having Church Services in-person and indoors again.
The safety requirements are still in place: physical distancing and facial covers at all times while on the church premises.
We will continue live streaming on YouTube and will transmit the radio signal on FM 87.9 for those who choose to be here but stay in the cars.
For those who would like to be outside, there will be chairs provided on the front lawn of the church with a large TV screen to watch.
Hope that at least one of these options will provide you with spiritual experience and help you to stay connected with your church Community.
Watch our services online via live stream and Zoom.
9:30 am: Sabbath School
10:50 am: Worship Service
Click here to view the live stream
Click here for the church bulletin
---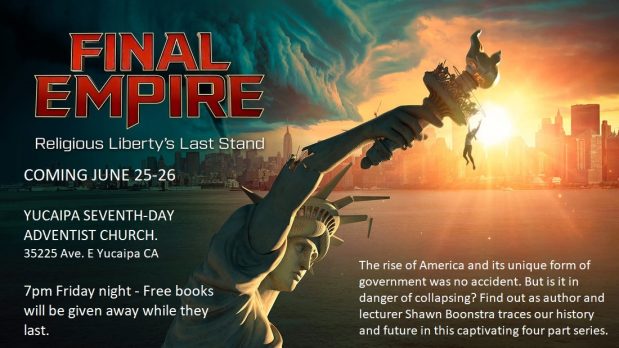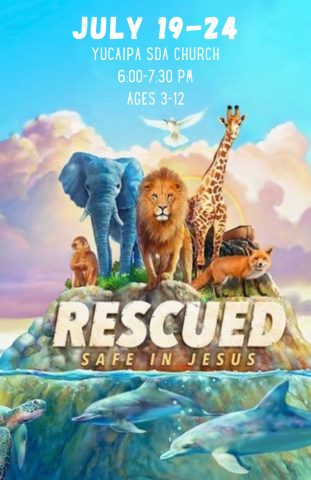 ---
Classes & Meetings
Adult Sabbath Schools at 9:30am
Paul Gavaza: ID:  92408788856, Pass  386933
SS Roundtable Discussion: meets at 9:15am, conference call via 1-978-990-5000 (Access code: 101259# must use the # sign)
Cradle Roll & Kindergarten Sabbath Schools
Call the church office for Zoom info
Primary Sabbath School
Leader will send the meeting ID and password to parents on Friday or contact the pastor
Juniors Sabbath School at 10:00am
Contact the SS leaders for Zoom info
Earliteen Sabbath School
Meeting link will be texted
Youth Sabbath School at 9:30am
Meets on the church patio; follow yucaipasdayouth_ on Instagram for updates
Young Adults/Young Professionals Sabbath School at 9:40am
Join with the Youth in the patio for the opening and then, at the lesson time (10:00 am) split and go into the Overflow Room for pertinent topics, changing each month, specific to what you are going through. Check out the bulletin for specific topics each month.
Prayer Meeting: Wednesdays at 6:30pm
https://zoom.us/j/4177957065?pwd=bTBwaTlOTVoxOVJ2cEpQRWxDaGFGZz09
Meeting ID: 417 795 7065; Password: 070120; hosted by Coleen Dolinsky
Click here to view church services and recent programs on YouTube