We invite you to join our Services online via live stream and Zoom:
9:30 am: Sabbath School
10:50 am: Worship Service
Click here to view the live stream
Click here for the church bulletin
---
We have been advised that a person who has attended our outdoor church services and some church programs has tested positive for COVID-19. To protect your health, we will suspend the outside in-person church service this Sabbath, December 5. Please view our live-streamed services on YouTube.
If you suspect that you have been exposed to the virus, you may have a free COVID test at:
Yucaipa Senior Center, 12202 1st Street, Yucaipa, appointments online: lhi.care/covidtesting or call 888-634-1123.
Contemporary Club, 173 Eureka Street, Redlands. Appointments: 909-387-3911.
Seek medical care if you experience any of the following symptoms:
shortness of breath
a cough that gets more severe over time
a low-grade fever that gradually increases in temperature
fatigue
chills, repeated shaking with chills
sore throat
headache
muscle aches and pains
loss of taste
loss of smell
The safety of our members is our priority and we are diligently following the State and Conference guidelines for your protection. Please call the Church office 909-797-1375 for any assistance.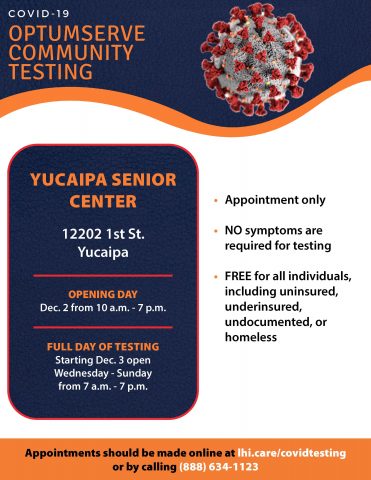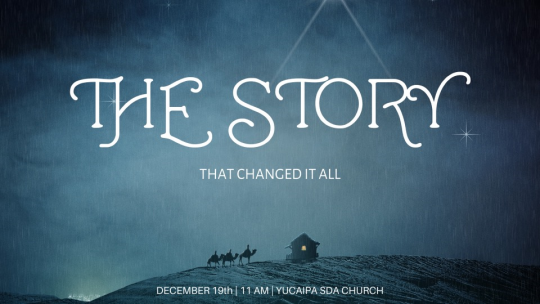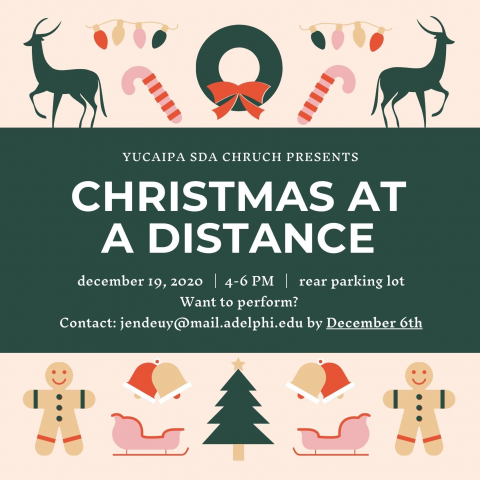 Classes & Meetings
Adult Sabbath Schools at 9:30am
Jerry Bartram: ID:  81323257033, Pass:  641843; due to security needs, please email for Zoom info (Jerry@JBartram.com)
Paul Gavaza: ID:  92408788856, Pass  386933
SS Roundtable Discussion: meets at 9:15am, conference call via 1-978-990-5000 (Access code: 101259# must use the # sign)
Cradle Roll & Kindergarten Sabbath Schools
Call the church office for Zoom info
Primary Sabbath School
Leader will send the meeting ID and password to parents on Friday or contact the pastor
Juniors Sabbath School at 10:00am
Contact the SS leaders for Zoom info
Earliteen Sabbath School
Meeting link will be texted
Youth Sabbath School at 9:30am
Meets on the church patio; follow yucaipasdayouth_ on Instagram for updates
Young Adults Sabbath School at 9:40am
Meets outside the Fellowship Hall
Prayer Meeting: Wednesdays at 6:30pm
https://zoom.us/j/4177957065?pwd=bTBwaTlOTVoxOVJ2cEpQRWxDaGFGZz09
Meeting ID: 417 795 7065; Password: 070120; hosted by Coleen Dolinsky
Click here to view church services and recent programs on YouTube